Vita Spas Grand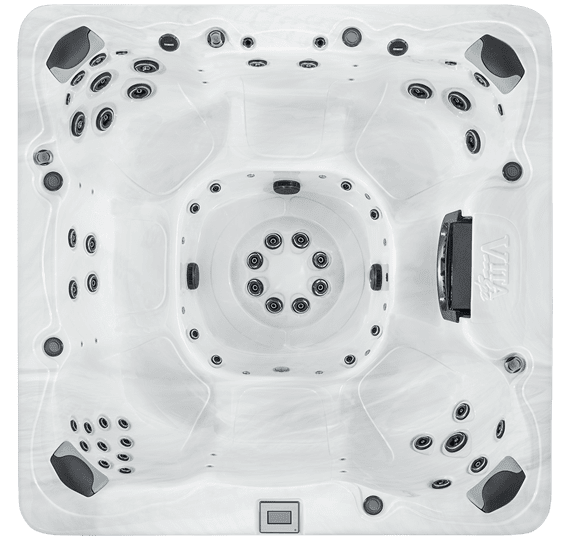 One of the larger tubs in the Vita Spa line, the Grand offers comfortable seating for 6-7 people. This makes it perfect for Calgarians with larger families or several friends. It features 53 jets and has numerous, fantastic options available. Clean Zone 1 and Clean Zone 2 use ozone and UV light respectively to sterilize your hot tub. These two technologies are used around the world to clean drinking water, and together they destroy 99.9% of all bacteria, virus, and other microbes. You'll also enjoy the Bluetooth stereo and WiFi.
Vita Spas Envie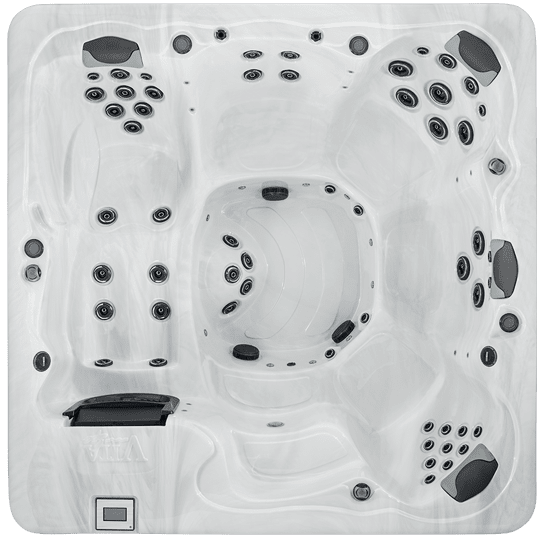 Slightly smaller than the Grand, Envie offers seating for 6 people, but has one more jet at 54. What makes this tub different is it's luxurious lounger. Like the Grand, the Envie has options for Clean Zone 1 and Clean Zone 2. Both of these hot tubs also come standard with a corrosion and weather-proof steel frame that is lightweight, durable, and built to handle winters in Canada. They feature the environmentally friendly Thermo-Lock™ insulation system, which uses MAAX's famous 'BlueMAAX' insulation — a recycled, natural fiber insulation free of chemical irritants.
American Whirlpool 982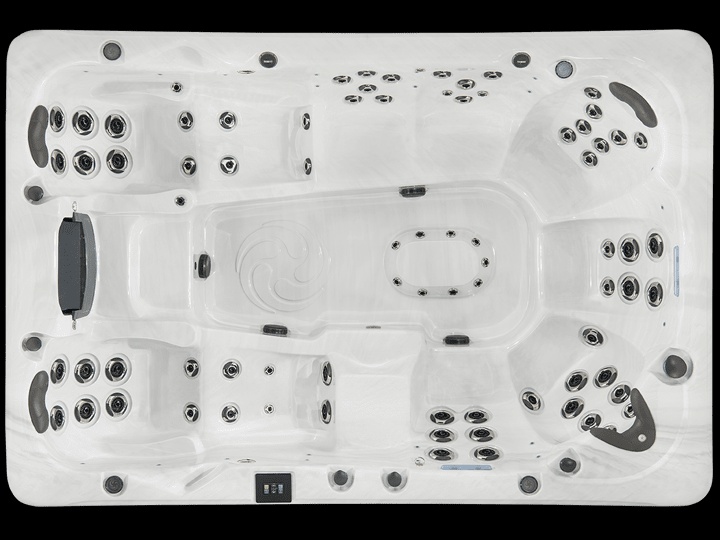 The American Whirlpool 982 is one of our best selling family hot tubs, offering an astonishing 84 jets as well as 3 pumps within. The 982 is great for the entire family and even allows you to have some colleagues over while you enjoy 2 lounging seats and a
Zone Therapy™ Seat, as well as digital color optic lighting to add to the fun!