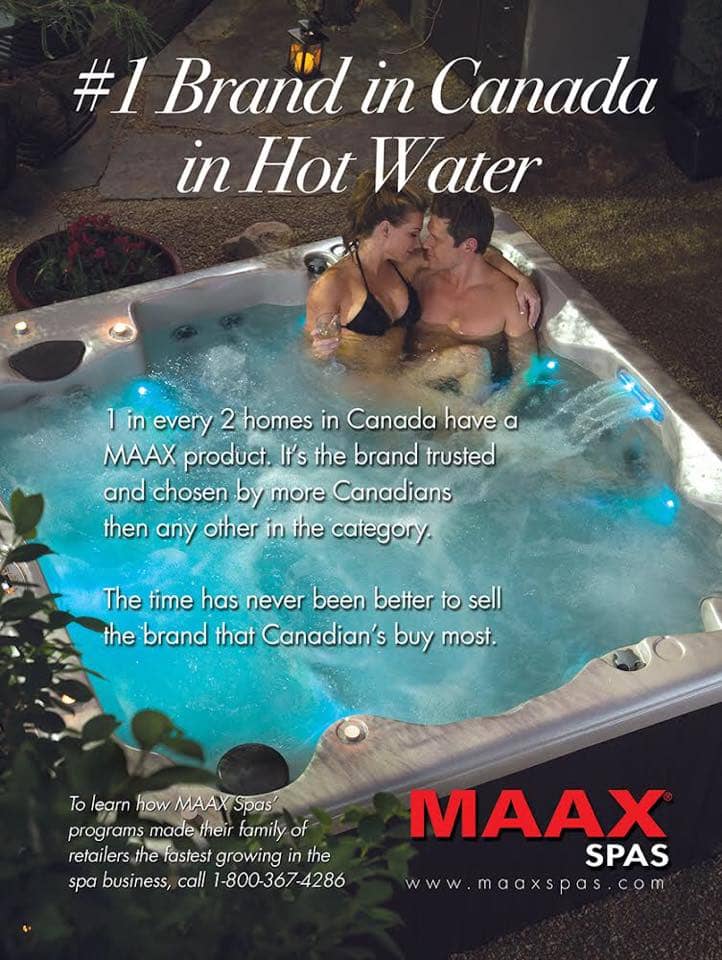 Find the American Whirlpool and Vita Spas brands under one company – MAAX Spas. Feel confident knowing you have made the right decision and will enjoy your hot tub for years to come. MAAX Spas is a large conglomerate with solid financial backing as well. It is owned by a Canadian Multinational that is well invested and will be here for years to come. This is important as many other companies who are not so well supported may not be around when you need them. This is one of the many reasons RnR Hot Tubs chose MAAX as our supplier.
We also chose MAAX Spas for its:
excellent warranty support
superior serviceability
technological features
leading designs, and
industry leading warranty features.
For these reasons we can enter our relationship with customers with honesty and integrity knowing that we are selling a product that we can stand behind. We hope all of our customers recognize this value and will choose RnR Hot Tubs and Spas as their premium service provider and source for new hot tubs, chemicals, and accessories.
Don't Recognize MAAX?
Next time you are in your bathroom or big box store, look at the name of the manufacturer. MAAX is the largest manufacturer of fiberglass products in North America, building bathtubs, showers sinks and of course hot tubs.