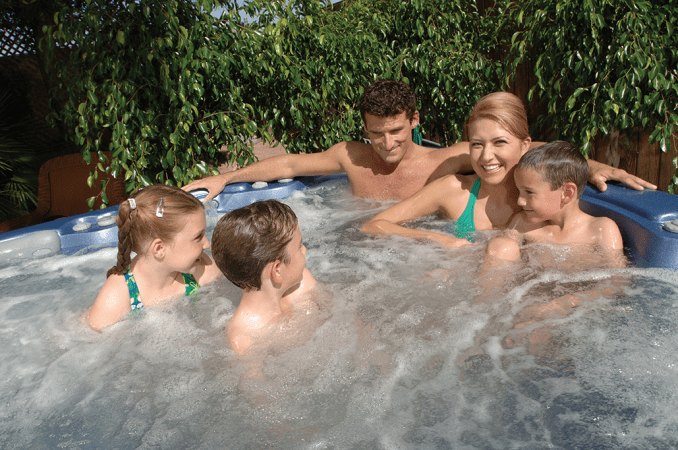 Are you thinking about making a recreational investment for your entire family? Have you been weighing the pros and cons of getting a hot tub versus a new boat? If so, there are a number of reasons why, in the long-term, a hot tub is a much safer investment.
While having all the power of a boat at your mercy can be compelling, a hot tub can ultimately prove to be much more beneficial. If you're trying to choose between installing a new hot tub and purchasing a new boat, here are a few important points to consider:
Seasonality 
While you'll be able to use your boat only during the warmer months, a hot tub can be used year-round. In fact, most people find that they use their hot tub more frequently in the cold winter season. Nevertheless, you'll certainly find your hot tub to be quite inviting on those chilly, thunderstorm-filled summer afternoons, as well. 
Preparation 
Most first-time boat owners don't fully appreciate how much work goes into getting your boat ready for each use. Many tiny details must be accounted for to successfully launch your boat with everything you're going to need for the day, and without forgetting that small plug that can be the difference between floating and sinking.
When it comes to a hot tub, almost zero preparation is required, provided you've taken the necessary steps to maintain it from the outset. With a simple set of maintenance steps, the only prep required before using your hot tub will be putting your own swimsuit on and grabbing a towel! 
Maintenance 
Hot tubs require very little regular maintenance and upkeep aside from the regular balancing of chemicals required for safety and a semi-annual drain-and-refill process. In general, boats require much more maintenance to be ready for use when you want it to be.
During the winter months, boat owners must go through the arduous process of winterizing their boats, which, of course, is never a problem with a hot tub. When you're stuck having to shut down your boat in the fall you could be relaxing and enjoying a hassle-free hot tub on your back deck. 
Repair Costs 
If your hot tub does happen to spring a leak and requires a repair, this is usually a quick and easy fix. The trained hot tub repair specialists at RnR Hot Tubs can quickly diagnose and tailor a solution for nearly any hot tub problem.
Boats, on the other hand, can be subject to a number of expensive repairs throughout their lifetime. While you'll have to pay someone to diagnose the specific issue with a boat, you may also have to track down parts from another source, which only adds to your overall costs of repairs.
If you're really caught between a rock and a hard place with this decision, you don't have to settle for one or the other! Check out the amazing Hot Tub Boat here. If you wish to discuss your hot tub needs with a certified specialist, please don't hesitate to give RnR Hot Tubs a call at 1-403-203-0860 today!