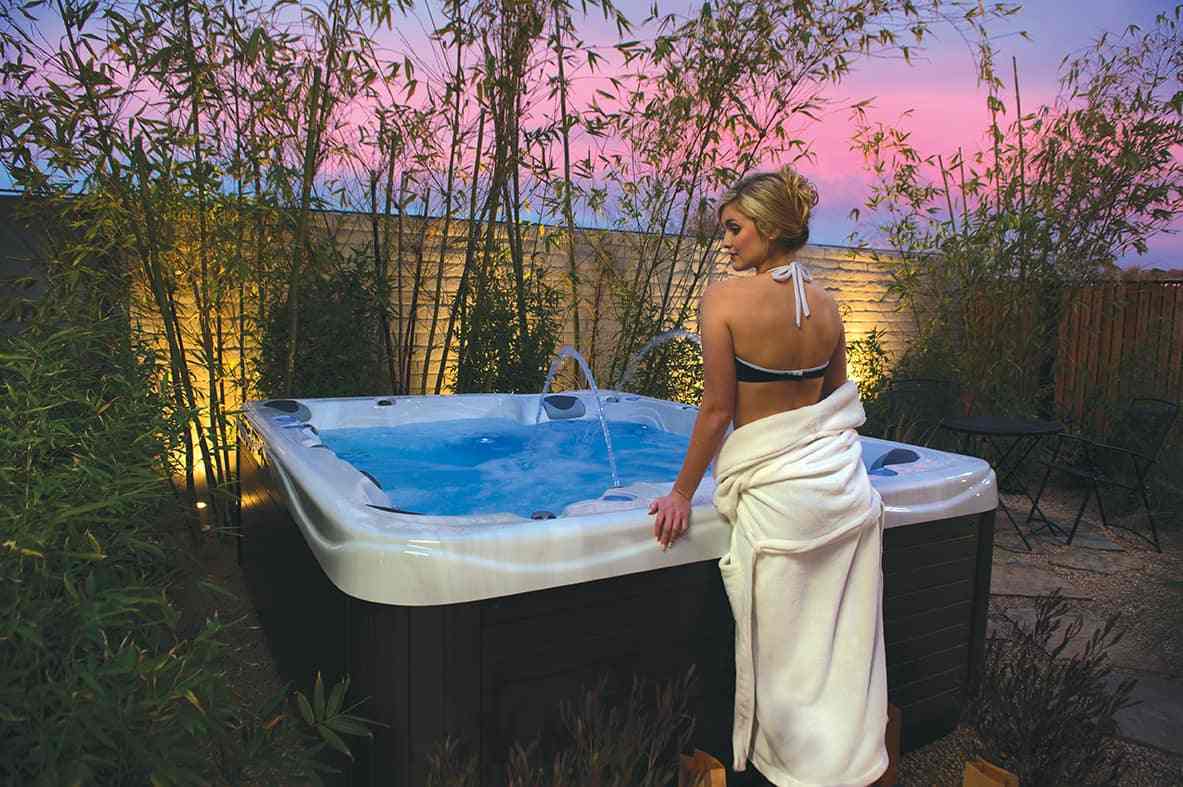 With so many great hot tubs on the market to choose from, it can feel overwhelming to find the perfect spa for your family. Fortunately, our experts at RnR Hot Tubs and Spas have helped many Calgarians just like you to narrow down their choice and find the right hot tub. It's our pleasure to answer your questions and help point you towards the spas that best fit your priorities, so here are just a few things things to consider as you get started.
Consider Your Needs Today and in the Future.
The average number of children for Canadians is 1.61 per family. So there's a good chance you're planning on a family with 1 or 2 children. As you decide on the right hot tub for your family, now is a good time to consider how many kids you may want in the long run. After all, if you can see baby number 3 in the near future, you may want to invest in a larger hot tub instead of a 4 seater.
Also think about how close other family members are. Will your future-eight year old enjoy having a hot tub party with half a dozen cousins in a few short years? Do your parents or siblings live nearby? Try to decide how many people, on average, you'll have in the tub. Then add an extra seat or two for good measure.
Which Features Do You Want?
We love MAAX Hot tubs, including their Whirlpool line, for the numerous, great features that are packed into every spa. For families, we recommend ensuring your hot tub is compatible with the CleanZone™ System & CleanZone™ II UV System. Together, these systems offer the same technology used to purify drinking water in many countries. They ensure the water in your spa is constantly sanitary and hygienic, which is a big relief to parents with young children who often swallow more spa water than they ought to.
Introducing: American Whirlpool 982.
One hot tub that is particularly popular with Calgary families in the American Whirlpool 982. This spa is designed to take give you the perfect at home spa and family resort. It offers physician-designed hydrotherapy for all the aches and pains of middle age, WiFi connectivity for your teen, and a high-efficiency, Northern Exposure® Insulation System to help you protect the planet for the next generation as you relax. With space for 8 adults, this huge spa is the perfect option for Calgarians who love to host family and friends regularly.
Every family is different. Every hot tub is too, and It can be a challenge to find the right spa to fit into your life. There are so many features and specs to consider. Our experts help to make finding the best hot tub for your family easy. We'll ask you about your current and projected needs, and make suggestions based on your priorities. Once you have your list narrowed down, why not try a wet test at RnR Hot Tubs? That way you can be certain that you've found the right tub!