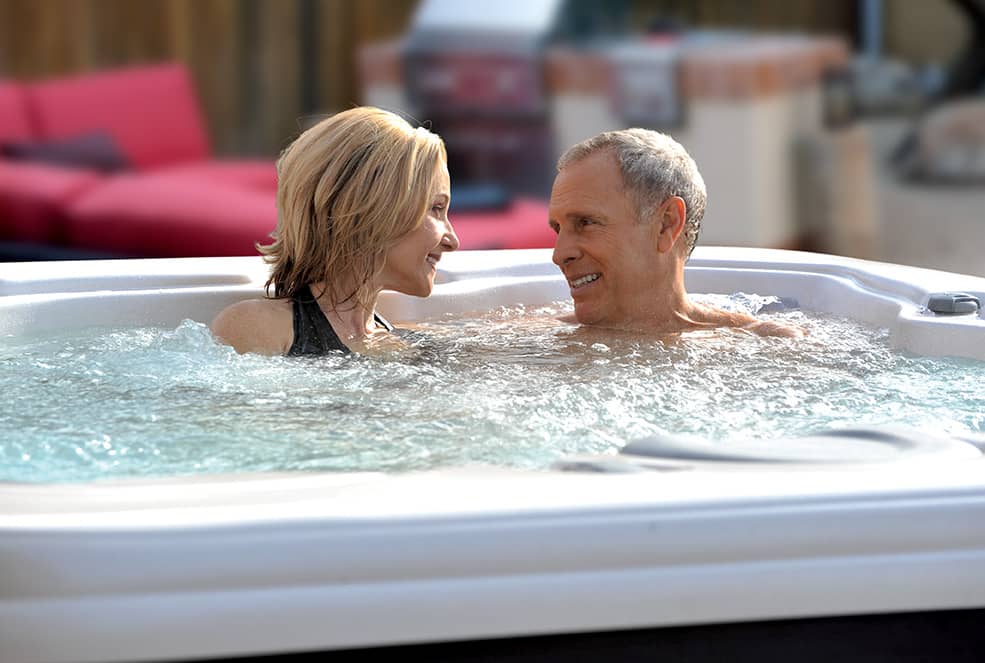 Valentine's Day is just around the corner, and we know that a lot of our customers are looking forward to having some quiet, quality time with their spouse and their hot tub. If you and your spouse having a delicious dinner in your hot tub sounds like the ideal Valentine's date to you, we have some tips for making this quiet Valentine's at home extra special.
Romantic Meals.
Just because you decide to stay in for the night doesn't mean your Valentine's should be without the wine and dine this holiday is famous for. If wine isn't your thing, gourmet hot chocolate can be a splendid idea for a cold February night. Chocolate is already a Valentine's Day must, and you can top it off with marshmallows, caramel, whip cream, and whatever else appeals to you in the moment!
While the hot tub gets the rest of you wet, you'll want some appetizers that whet the appetite without getting food everywhere. Fruit and vegetable trays with dips are a good option. Bite-sized cheese and meats are also ideal. Crackers may also be okay, but be careful of crumbs.
Pick a favourite meal that's important to you two as a couple, but keep the portions under control. No one wants to soak when they feel bloated.
Spa Scents.
Atmosphere is very important when creating a romantic spa night. Try turning the lights off and lighting candles to create a subdued, warm glow. Some people swear by incense to create the right mood, but a lot of people are irritated by the smoke. Since you're having a hot tub date anyways, we recommend trying some Spazazz spa fragrances instead. With wonderful tropical scents like Ocean Mist, Coconut Vanilla, and Tropic Rain; destination scents like NYC, Hawaii, and Paris; as well as more typical smells like Lavender, Floral, and Jasmine Vanilla; we're sure you'll find the perfect fragrance for your night.
Love the idea of doing something a little different, but you don't own a hot tub? Here's another fun idea! Schedule a wet test with your partner for Valentine's. Pick out a few favourite hot tubs that you think would meet your needs, and then bring your partner to RnR for a wet test. You'll get to try out different spas together and pick one to bring home. That sounds like a perfect Valentine's evening and gift to us! Schedule your wet test today!