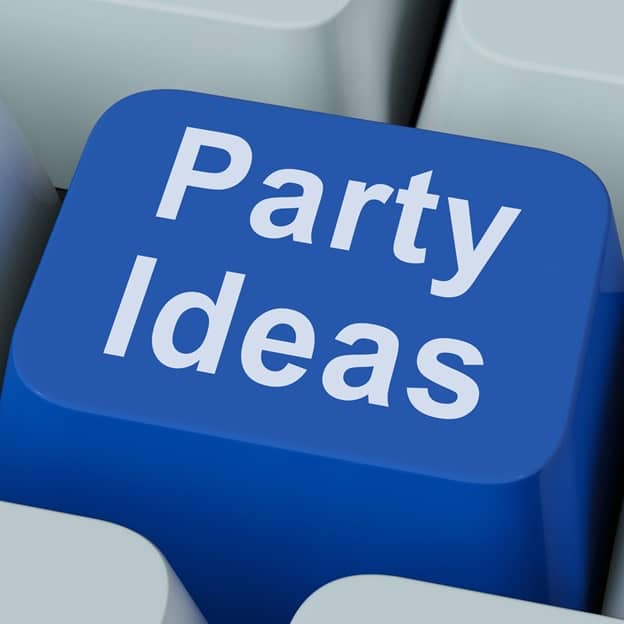 Hot tubs are a natural magnet for friends and family, so what better place to host a party? There's nearly endless possibilities for how you can use your hot tub or spa as part of your party, or as the central piece. We've collected some great tips and ideas to get you started!
Hosting Tips
Before your guests arrive, make sure your hot tub is clean and in good working order. Nothing puts a damper on a hot tub party like a dirty tub or jets that won't turn on! Make sure your water is fresh – consider adding a specially-formulated hot tub water scent. Clean off any scumlines, and make sure your filters are scrubbed and clean.
No matter how well you word your invitations, somebody is going to forget to bring flip flops, a bathing suit, and/or a towel. You can up your hosting game by having a couple of extras on hand so even your forgetful guests can fully participate in the tub-related activities.
Theme Ideas
"Beach" as a theme for a hot tub party never gets old: who doesn't love mini umbrellas in their lemonade slush, chill tunes playing on the stereo, and picnic-style finger food to munch on? Here's some more unusual themes to help your party stand out:
Spa party! Mix up some do-it-yourself facial material, brew some herbal tea or infuse some cucumber water, and take turns giving each other manicures and pedicures.      

Family camping party. Instead of going all the way to a campsite, why not grab a few bathing suits, pitch a tent in the backyard, and tell ghost stories to your kids while you eat marshmallows in the hot tub under the stars?

Outdoor movie night. Hang a sheet outside and project a movie on the screen, then enjoy a soak while watching a family favourite! Just remember to keep the volume down for the neighbours and to keep an eye on overheating in the water.
Food and Games
No matter what theme you decide on for your hot tub party, you'll likely need to think about food and games. Hot water suppresses the appetite, so you can probably get away with finger food and appetizers. Stick to non-crumbly foods or you'll have a big cleanup job to do in your hot tub afterwards: think fruit skewers, one-bite hors d'oeuvres, and non-alcoholic chilled drinks. Remember to keep the alcohol for the post-soak parts of your party since hot water and booze don't mix: lemonade, fruit-infused water, and iced tea make great hot tub drink choices to keep people hydrated and happy. Don't be afraid to break out the games, whether you want to go low-tech with charades, try out something funky like floating board games or waterproof playing cards, or get playful with squirt guns!
Love the idea of a backyard hot tub party? Come check out our great selection of hot tubs and spas in our Calgary showroom – you can even book a trial soak to help you make the best choice.