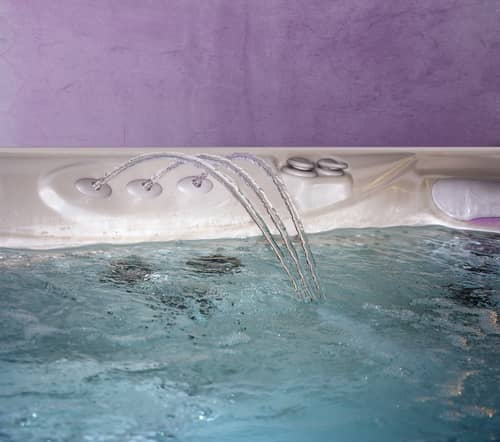 When you're beginning your search to find the right hot tub for your home, there are a number of factors that should be thoroughly considered. Purchasing a new hot tub is about much more than simply pointing at the most attractive option in the showroom.
At RnR Hot Tubs, we want each and every one of our clients to be thoroughly satisfied with their choice of tub. That's why we take ample time to consider a customer's needs and preferences before making any tub recommendations.
A hot tub is a large investment in the comfort of your home, and it's imperative that you make a choice that reflects the main purposes for which you intend to use your tub. If you're on the lookout for a new hot tub to install in your yard or on your back deck, here are a few tips that will help you choose the best hot tub that suits your needs:
How Do You Intend To Use Your Tub?
If you're expecting to use your new hot tub on a very regular basis, you should be careful to select for options that have relatively low energy use. Some owners will leave their hot tubs sitting idle for months on end, which can drain an excessive amount of power unless your tub is capable of running on standby power.
If you experience chronic lower back tightness, or other physical ailments that can be alleviated through hydrotherapy, you should try to find a hot tub that's equipped with the right layout of jets to help with your condition. You may also find a hot tub with features like whirlpool action or built-in fitness equipment. 
Where Will It Be Installed?
When planning to install an outdoor tub, you need to narrow down your options to those that are best capable of retaining heat in a cooler climate. If you plan on putting your hot tub indoors, you'll need to be sure the room you're putting it in is pretty well ventilated.
Making sure you measure doors and hallways to ensure you can comfortably transport your new tub into its' intended position. Being able to easily carry your tub to the desired space and ensuring that it has a solid surface to be supported will ultimately make your install much more efficient. You may also examine the location and voltage of nearby outlets to ensure a convenient installation process. 
What Is Your Budget?
As with any purchase, determining how much you're willing to spend is a key factor when selecting your new hot tub. If you're limiting yourself to $1,000, for example, you might be forced to settle for a Wal-Mart variety inflatable hot tub.
However, if you're looking for something that is more permanent, and meets your needs for hot water therapy, you might need to be willing to open your wallet a bit. As a general rule, in-ground tubs tend to be the most expensive, but there are plenty of aboveground options to choose from. 
At RnR Hot Tubs, we want to work with you to help you find the perfect hot tub that will fit you individual needs, as well as the needs of your family and friends. If you're looking for some guidance in selecting a new hot tub, please don't hesitate to give us call at 1-403-203-0860 today!