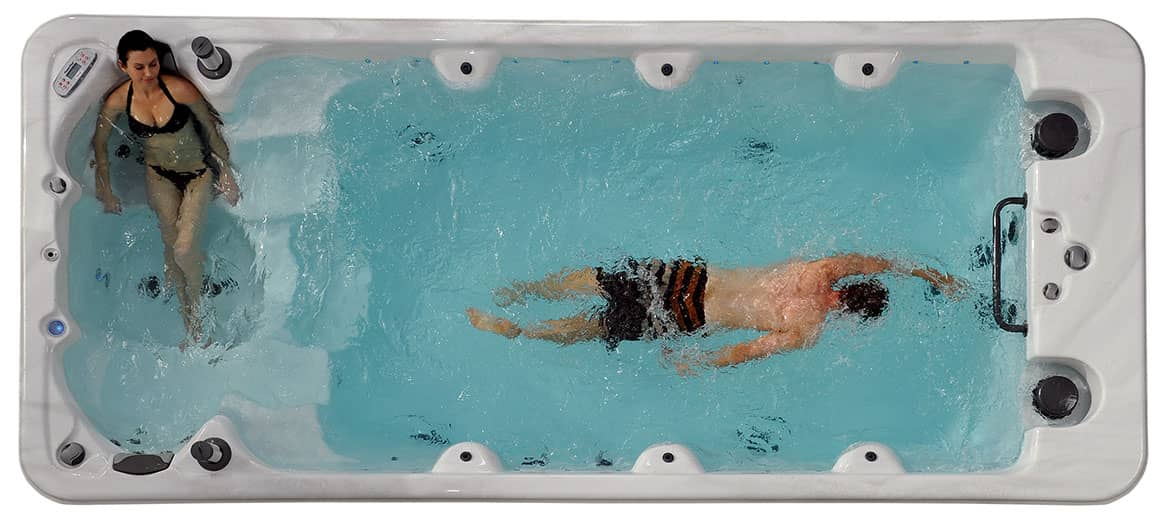 We think it goes without saying that one of the most important factors for determining how safe and healthy your hot tub is will be the water quality. However, it can be tricky for laypeople to know exactly how to run tests, balance the chemicals, and generally keep everything balanced and in order. That's why we're excited to let you know we offer free water testing at our Barlow location.
Our In-House Laboratory offers fast and detailed reporting on your spa water. Water testing is a part of ensuring optimal water quality, so even hot tub veterans may want to consider taking advantage of this! While you may have pH nailed, perhaps another metric isn't quite perfect. Having a professional test will allow you to improve the quality of your water, and thus improve the longevity of your hot tub and your peace of mind when using the spa.
Hot Tub Chemicals with Free Shipping.
We have many clients in Calgary, but we also have lots who live outside of the city. Some of their favourite things about getting their hot tub chemicals from us is they know we only sell products we trust, and that we offer free shipping on orders of $150 or more. Once you've had your water tested for free, we'll be able to give you advice on how to improve the quality.
Water Maintenance Package!
Whether our free water test shows you've been balancing your hot tub's chemicals perfectly or need some work, we're happy to recommend our water maintenance package. To us, hot tubs should be all about the fun. So if you find running tests tedious and measuring chemicals messy, let us do the work for you! Our maintenance package includes all of the chemicals your hot tub needs, one new set of filters each year, a 25% discount on all parts and services, our famous 50 point inspection, and bi-weekly water testing and balancing.
We're so proud that our business can offer specials like free water testing. In our opinion, all Calgarians who want a hot tub should have access to a spa with safe, high quality water. That means providing the education and services Calgarians need to make soaking in the spa healthy. To learn more about how to keep your hot tub's water in perfect condition, contact the experts at RnR Hot Tubs and Spa today!