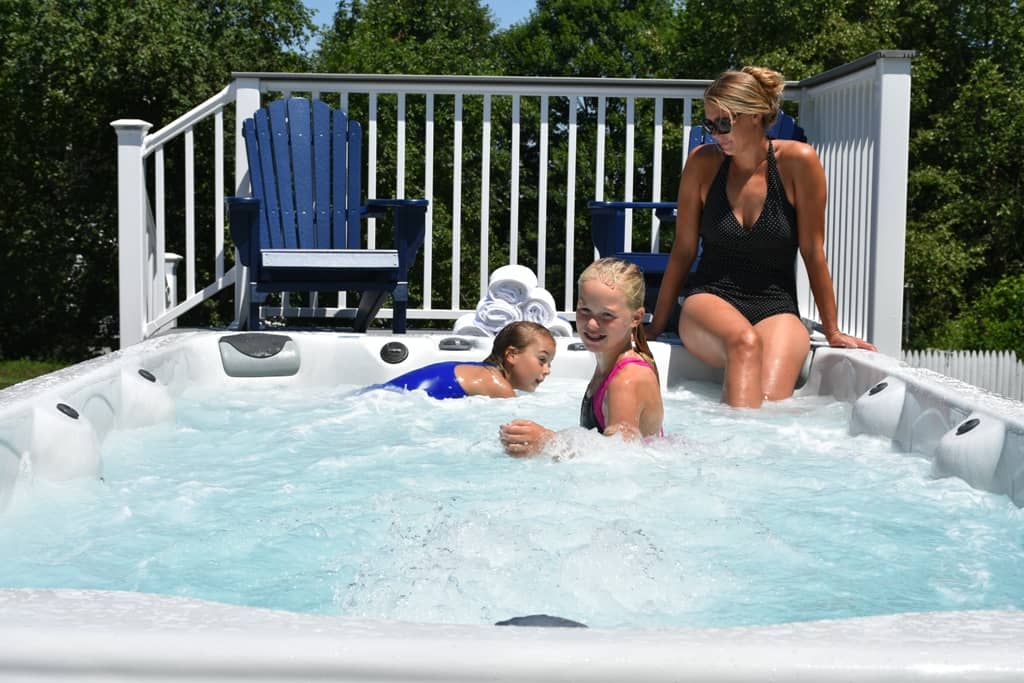 At RnR Hot Tubs, we understand that your spa is an investment in your wellness. It's your home oasis where you'll be able to relax and enjoy the warm embrace of water for years to come. But just how many years to come can you expect? It's a good question! Here's what you need to know about how long you can rely on your hot tub to last.
Hot Tub Graveyards.
Acrylic spas are built to last. While everything else may begin to wear out and need repairs as the tub reaches 15 years old, the acrylic isn't going anywhere. In fact, there are huge hot tub graveyards full of old non-working hot tubs where the body of the spa still in perfect condition after decades. Of course, a better option than sending your old spa to a hot tub graveyard is to call a team like RnR Hot Tubs. We'll come get the old tub and have our expert team refurbish it. That way the spa gets completely recycled and a new family can enjoy it for years to come. It beats calling a local junk pickup service to haul the tub off to the landfill!
When Repairs Begin to Add Up.
One of the only problems with having such a long-lived tub is that it can be hard to know when it's time to let go. While your acrylic tub may very well outlive you, the components that keep your spa clean and hot will wear out quite a bit sooner. We find that 15 years is about the maximum lifespan for a hot tub. After that, our customers find they're spending more in repairs than the old tub is worth. They'd be better off investing in a new, updated tub. This is a good decision for a couple reasons.
First of all, the tub that met your needs perfectly 15 years ago may not be the best solution now. Getting a new spa lets you evaluate your needs now and in the future, so you can find a hot tub with the features you want.
Secondly, as technology has advanced, you may find there are many features that just weren't available when you bought your old hot tub. Clean Zone I and II are fantastic examples of how new technologies have made spas safer and easier than ever! They use UV light and ozone to sterilize the water with fewer harsh chemicals and less cleaning on your part; that's something every hot tub owner can get behind.
The Newest Upgrades.
We have many customers who use the same hot tub for a couple decades, but we also have lots of customers on the opposite extreme. They know that their spa is their main tool for fitness or wellness. They use it as their own quiet retreat or as the place they can really sit down and talk with their kids or their spouse. The hot tub is a hub for their family, so they're always looking for the best new features and upgrades — like WiFi or Bluetooth. Instead of using the same hot tub for 15 years, they're happy to get 4 or 5 years out of it. Then they recycle the old spa for refurbishing and purchase the newest model.
When it comes to hot tub ownership, there aren't just two kinds of people. Lots of Calgarians own their tubs for decades and many others choose to get the newest upgrades frequently, but most people fall somewhere in the middle. The experts at RnR Hot Tubs can help you find the best spa for your needs right now and for the foreseeable future. We want you to get the most out of your tub for years, and if you decide you want the shiniest upgrades available, we'll be here to help you do that too. Come into RnR Hot Tubs and Spas today, and see what we have available for you! And, once you have a couple hot tubs in mind, schedule a wet test, so you can get a sense for what you're getting into — literally.