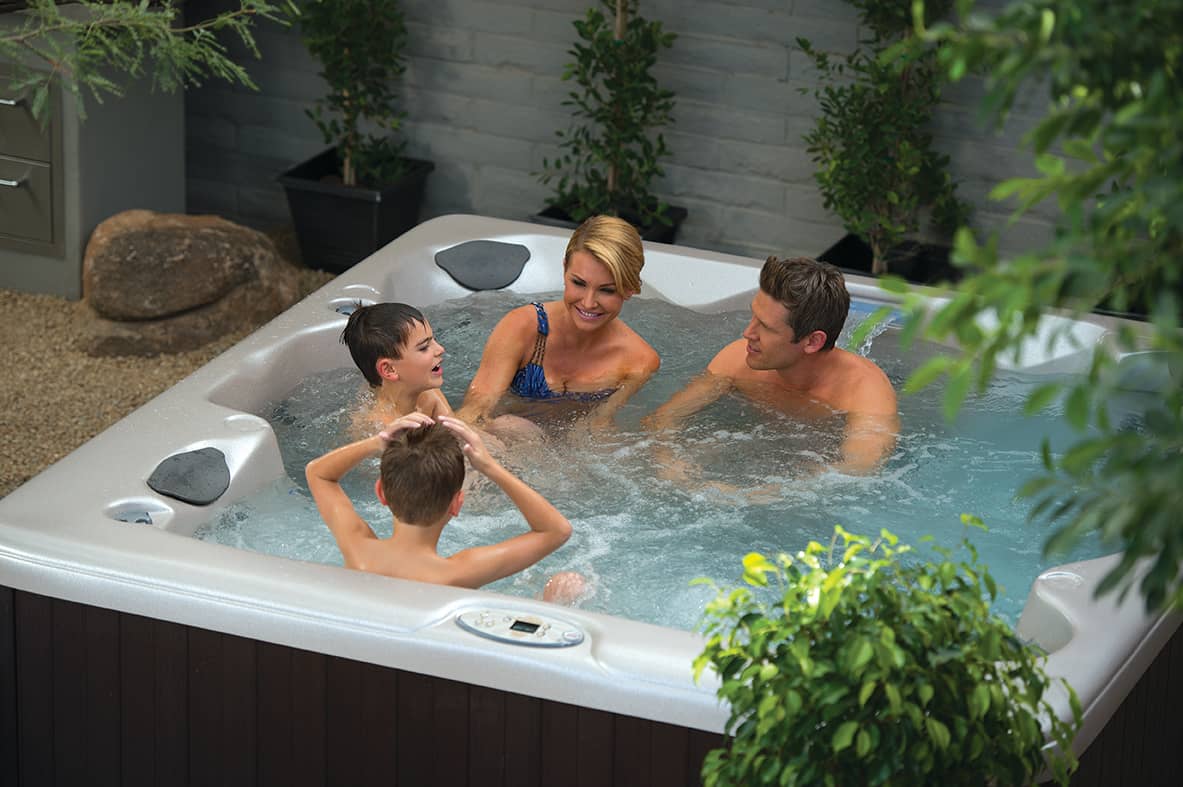 The older your kids get, the harder it can be to find really good presents for the holidays. It seems like so many of the most sought after gifts are simply gimmicks that are left unplayed with after mere days or weeks. But, as you ponder presents for the family this year, here are a few reasons splurging on a hot tub may be the best present of all.
Rest & Relaxation.
The kids are not doing alright. Teens have higher reported incidents of depression, anxiety, and mental illness than ever before. Experts suggest this is due to being constantly plugged into the social world, while being isolated from healthy relationships in the real world. A home spa provides an oasis away from electronics. It's a place to unplug from the internet. They can just live inside their own head for a while. They can float, meditate, and not worry about how many likes their Facebook status or Snapchat update get. It's important for everyone's mental health to just be present in your own body, and that's especially true for young people.
Fitness & Health.
Canadians are busier than ever. One of the best gifts you can give to your family is a fun place to exercise and focus on their health. The right exercise spa has plenty of room for aquatic yoga, strength training, and even swimming! With a hot tub at home, you can take an hour for water fitness before bed, first thing in the morning, or wherever you can find a half hour. Finish off your exercise routine with a some mindfulness practice or meditation for full body & mind health.
The Present They Really Want.
Your kid may think they want a hatchimal or whatever the latest, eye catching toy of the year is, but most kids really only want two things: your time and attention. In your spa, your family can relax and focus on each other. Your hot tub becomes your family's gathering place. It's your retreat from the outside world; it's where you and your partner or your kids can just talk and be present with one another.
When it comes to choosing the right holiday gift that the whole family will truly benefit from, it's hard to find a better present than a family hot tub. Talk with our professionals to learn about the best options for your needs, then schedule the entire family for a wet test! Have any questions? Give us a call or stop by in person, our experts are here to help.