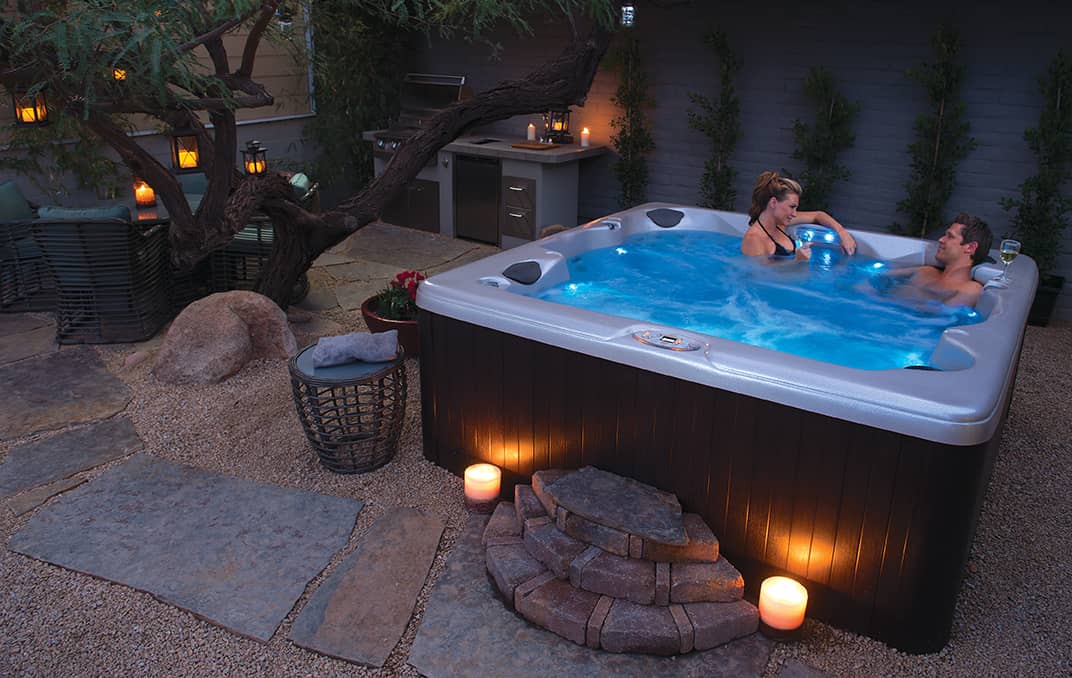 One thing we love about spas is that there are so many different tubs available. You can find hot tubs of every size and with all sorts of features, and we believe this variety really helps Calgarians find just the right spa for their family and needs. But, while we agree that more choice is almost always better, when it comes to your hot tub frame, we really must insist that steel is best.
Avoid Rot.
There's a reason that more and more homeowners are choosing tile floors and stone countertops in their kitchen. Wood and water just don't mix! You wouldn't want a wooden dishwasher, and it is our professional opinion that a wood hot tub frame is just as silly. As you enjoy your spa, water is going to splash on the frame. Water damage can quickly cause the frame to warp and rot. In contrast, steel frames are zinc coated and highly rust resistant.
Strongest Substructure.
Your frame's substructure is responsible for supporting the tub, electronics, heater, Clean Zone, and more. So it just makes sense that you'll want a durable substructure that you trust to handle the weight of everyone enjoying your spa. Investing in a steel frame means enjoying your hot tub for years longer without needing to replace parts.
A Frame for a Lifetime!
The tub of your spa is hyper durable, and we want you to have a frame that will support your hot tub as long as you own it. That's why we're proud to recommend MAAX steel frames which come with a lifetime warranty on the steel when you buy your MAAX spa. Better yet, if any part of your steel frame ever does need to be replaced, the frame is made to easily be taken apart, so you can replace just the part you need!
When we get asked which frame to choose, our hot tub experts at RnR never hesitate to recommend steel frames. But that doesn't mean there's an obvious answer to every hot tub question! If you need help finding the right hot tub for your family and lifestyle, our professionals are here to help get you moving in the right direction. Come by RnR Hot Tubs and Spas today!