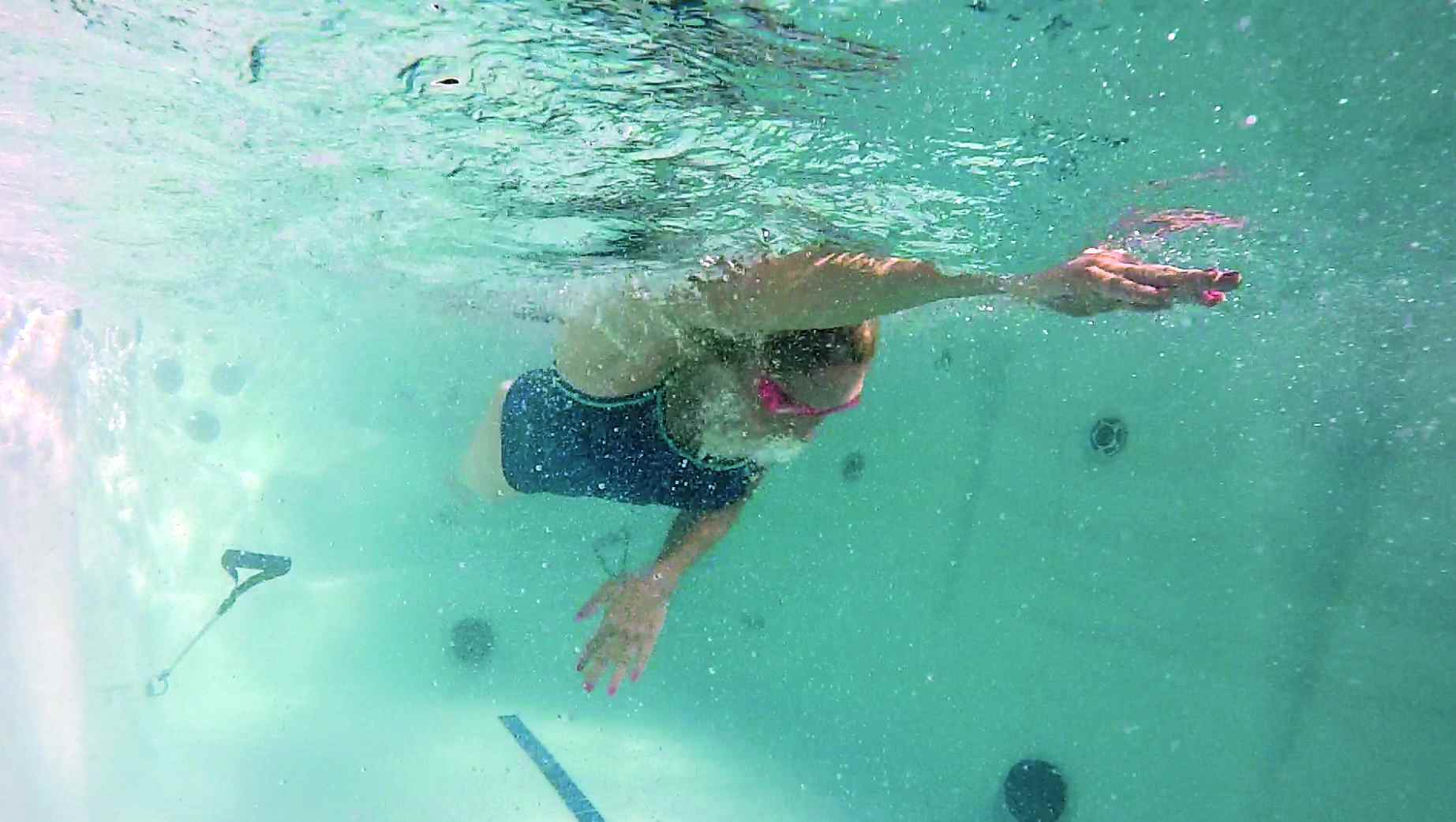 Between Thanksgiving and Christmas, Canadians have tendency to gain a couple of pounds over the winter. This can be bad news for Calgarians who meet most of their fitness needs playing summer sports or jogging during the warmer months. It can be difficult to find a new exercise routine that works while our city is covered in snow. Fortunately, MAAX has the answer! One of our favourite hot tubs, the American Whirlpool 982, offers everything Calgarians need to keep up their fitness until the ice thaws once more.
Tons of Space!
Perfect for entertaining friends, quiet moments with the family, and exercise, the 982 is American Whirlpool's largest spa, and it holds over 700 gallons of water! It has space to seat eight and more than enough room for aqua yoga, other exercise, and swimming. Water fitness is a great winter alternative for runners and those who usually participate in high impact exercise. During these cold months, you can give your bones a rest, while keeping your muscles strong and your cardio ready for anything!
Optional Exercise Bands and Oars.
The American Whirlpool 982 is so popular with active Canadians, that MAAX offers optional exercise bands and oars specifically built to complement your spa fitness routine. These optional tools help you to get in a full range of exercises for your entire body.
Relax & Recover.
Perhaps the thing our athletic customers appreciate the most though are the 84 hydrotherapy jets. The therapy zone of the 982 was crafted in coordination with physicians in order to facilitate faster healing from sports injuries and relief from chronic pain. The hydrotherapy jets are positioned to help target and relax joints and muscles. So whether you do your fitness in your hot tub or compete at a high level and need a retreat to aid your recovery, the 982 is there to support your exercise goals.
At RnR Hot Tubs and Spas, we have privilege of meeting so many Calgarians who have always wanted a hot tub and are finally ready to take the plunge. While some want a hot tub for entertaining or relaxing, many Canadians are looking to a spa as a way to achieve their fitness goals over the winter. Whatever you need, you'll be sure to find it at our 2018 November Clearance sale. Come by RnR at 5700 Barlow Trail SE #8, Calgary, AB today! We're here for you.