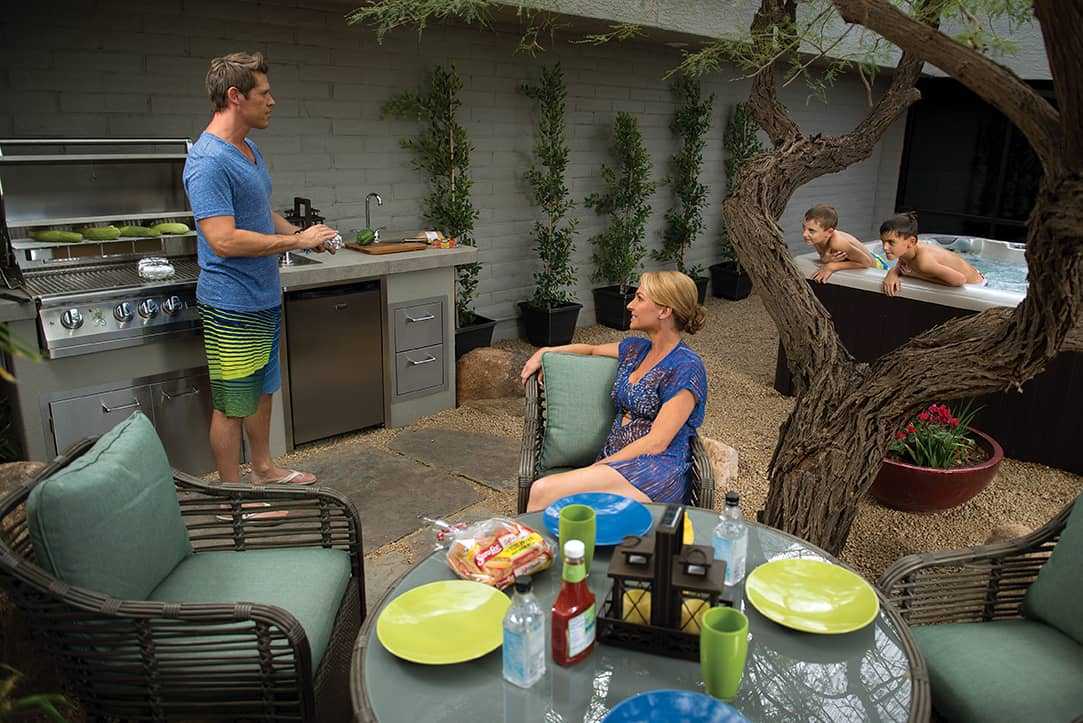 Cowboy hats, some cold beers, and a soak in the hot tub. We may be biased, but we can't think of a better way to celebrate Stampede with all our friends and family. But before you start emailing out all your invitation, take a moment to make sure you've got everything ready.
50 Point Check Up.
If you still haven't gotten your hot tub its 50 point check up this summer, it's time to call in the experts from RnR Hot Tubs and Spas. Our holistic inspection really does include 50 different items, and we offer it to all Calgarians, not just our own customers. We believe in preventative maintenance and in helping Calgarians enjoy their spas for as long as possible. Our diagnostics will help to catch little problems quicker and save you time and money.
Chemicals.
Hot tubs are a lot of fun, but unfortunately they also involve some work. Before the big party, ensure that the pH is balanced, the water is clean and sanitized, and all the chemicals are in balance so your hot tub is safe and ready for your guests. If you plan on changing your filter and balancing your hot tub water yourself, you can purchase everything you need at our online store. Use the coupon code "Save15" for 15% off your first online or in-store purchase!
Monthly Maintenance.
If you want all the fun of your spa with none of the hassle, we recommend signing up for our monthly maintenance program. Each month, we'll send a qualified hot tub technician to your home. They'll give your spa a quick check over, test your water, balance the chemicals, replace your filter, and so much more. It's the perfect package for any busy hot tub owner who wants to spend their time soaking instead of scrubbing. Plus, maintenance members get 25% off all parts, accessories, and services.
Here at RnR Hot Tubs and Spas, we're looking forward to the Stampede and the rest of summer! There's nothing as fun as inviting your pals over for a barbeque and a soak in the hot tub. If you still need to get your spa ready for your upcoming summer hot tub party, don't forget to use our coupon "Save15" on your first purchase, and contact our experts today if you have any questions on keeping your hot tub in great shape for years to come!