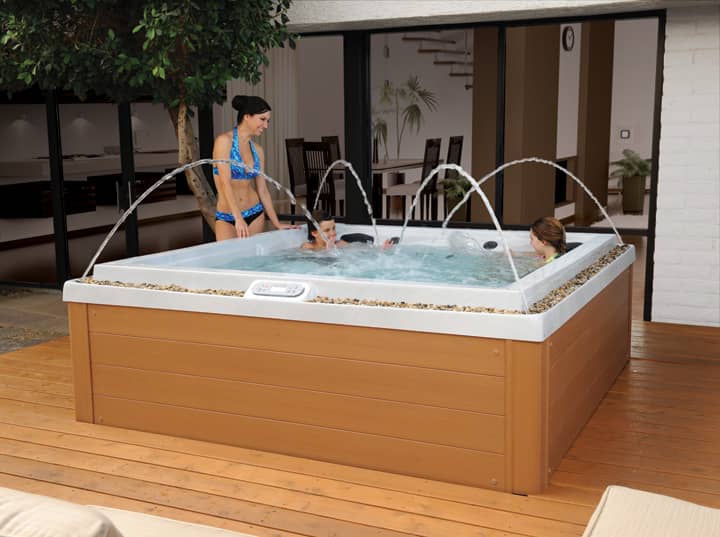 We're not gonna lie, here at RnR Hot Tubs, we love a soak in the spa just as much in January as in July. But many Albertans have outdoor hot tubs that they winterize over the cold months, so we understand why so many Canadians only consider the summer months hot tub season. If you're just getting ready to prep your spa for the summer, here are some things you'll want to remember.
50 Point Inspection.
A complete, holistic check up of your entire spa system that's completely free? What better way is there to get the hot tub season started? We'll be able to let you know if any parts have worn out or deteriorated over the winter, so you'll be able to plan any necessary maintenance before you invite all your friends over for some BBQ and hot tubbing!
Sound System Upgrade.
Nothing makes a soak in the hot tub better than listening to your favourite music. A state of the art bluetooth sound system is a feature that we find both teens and parents love. It's so easy to play your favourite tunes from your laptop or smartphone when you and the spouse have a romantic dinner in the spa. And, when your teen invites all their friends over for a hot tub party, they'll love having a great sound system just built into the hot tub.
Monthly Maintenance.
If you don't use your hot tub all year round, we definitely suggest you budget for our monthly maintenance program. While many Calgarians who use their spas all the time become very effective at changing filters, testing water, and balancing chemicals, it's not so easy to remember everything and stay on top of all the maintenance if you're not in the habit of doing it. Our monthly maintenance plans provide an affordable option for enjoying all the luxuries of owning a spa with none of the work. And, if you're only using the spa over the warmer months, you should find it relatively simple to budget in the maintenance. We'll inspect and maintain your hot tub every two weeks to ensure that it's always in perfect condition with clear, healthy water.
Hot Tub season is finally here. With May Long having come and gone, the risk of snow has more or less vanished until September comes again. We encourage all Calgary spa owners to enjoy their hot tub and the beautiful weather while it lasts. And if you want to soak in all the fun of owning a hot tub and not worry about the work, give us a call! We'd be happy to provide your spa with all the maintenance it needs.