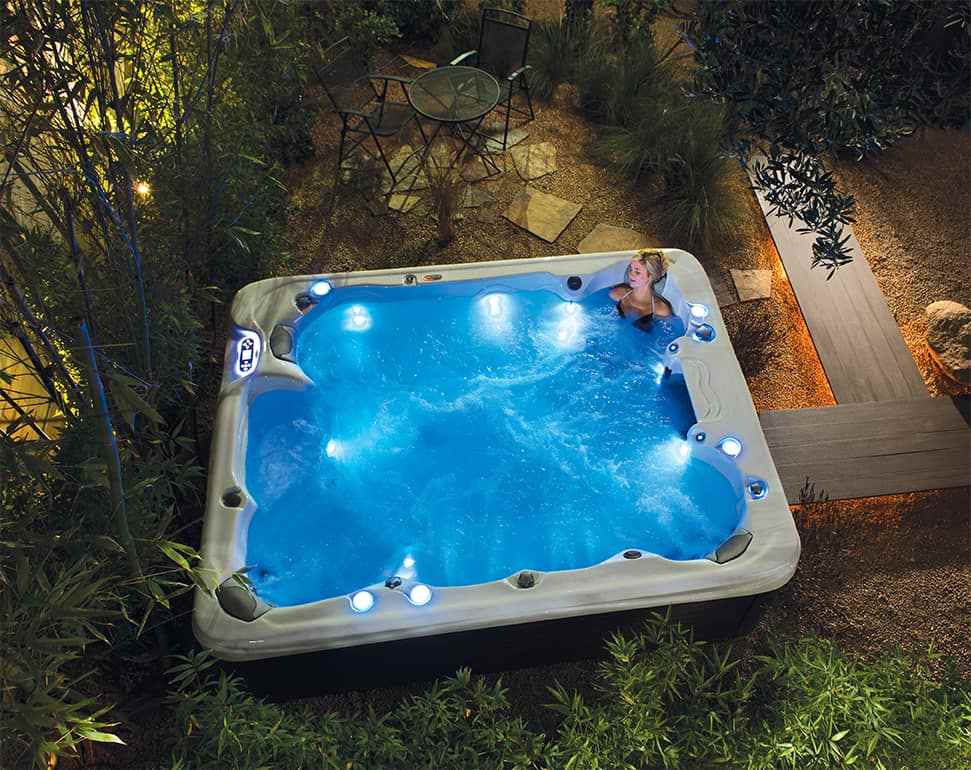 You may have already noticed that things are looking a little different at RnRHotTubs.com. We're please to say that we just launched a new web design, and we think our customers are going to love how much easier it is to navigate and use. Here are just a few features we included to try and make our new website more convenient for our customers.
Learn About New Hot Tubs with Ease.
Our team at RnR Hot Tubs loves looking at the latest spa models and features available to Canadians. To us, a hot tub is the family's hub for reconnecting, relaxing, and more. It just makes sense to us that many of our customers are interested in upgrading their spa every couple of years to better suit their unique family and needs. From now on, our customers can browse through a photo gallery of all of our available hot tubs. Simply scroll through our Calgary hot tubs, and click the one you like. Our website will automatically provide you with a list of features and specifications for that spa.
Online Resources.
One thing that sets RnR Hot Tubs and Spas above other Calgary hot tub providers is our dedication to customer education and self-reliance. While our competitors are happy to nickel and dime their customers, we believe Calgary spa owners deserve better. That's why we have an online resources page anyone can use. Look up your hot tub's owner's manual if you need help with something small, or follow our instructions for installing Bluetooth. Alternatively, sign up for our pool school, so you can feel like a hot tub pro. We even have a parts shop, so you can get the right hot tub part for your DIY repair.
If you're ever uncertain about the best way to proceed and our online resources aren't helping, give our team a call. Our hot tub experts have the advice and the answers you need. Alternatively, sign up for our monthly maintenance plan, and let our Calgary hot tub professionals keep your spa running perfectly for years to come.
Improved Online Shop.
Hot tubs don't maintain themselves, so unless you've invested in our monthly maintenance plan, you'll need to buy chemicals and filters to keep your spa in optimal shape. We've tried to take the complication out of upkeep by offering our customers a convenient place to buy all the right supplies from the comfort of their home. Our online shop has everything you need — plus a few extras like hot tub fragrances — and orders over $150 qualify for free delivery. Spa maintenance has never been so easy.
Our team always strives to better serve our customers. If you have any questions about your hot tub, are searching for a new spa, or otherwise need some help from our Calgary hot tub experts, we're here to help. Give us a call today at 403-203-0860 or contact us online!