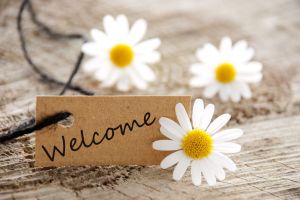 Hello! Welcome to the new RnR Hot Tubs blog! We are very excited to utilize this blog as an educational tool and resource centre for our customers. It is our goal to include monthly content covering important maintenance information, tips on selecting a hot tub you'll enjoy, the latest hot tub-related news, and much more. From all of us at RnR Hot Tubs, thank you for reading!
We'd like to use our first piece to give you a brief overview of our company and services. As a family-owned company, we emphasize the values of honesty and integrity in everything we do. We put service-first because we believe our customer's satisfaction should be our top priority. With over 27 years of experience, our highly experienced staff, backed by the best industry warranty support is proud to provide Calgary, and surrounding areas, with the best products, prices and service available.
RnR Hot Tubs and Spas was born from our family's years of experience servicing hot tubs and building loyal clientele throughout the city. With demand from customers rising, we decided to expand our operations to include retail hot tub sales. In the spring of 2012, we built a beautiful showroom where our customers can view our products and learn about their features, purchase chemicals and water tests, or even hop into a conveniently functioning hot tub to see if it's the right fit!
At RnR Hot Tubs and Spas, we consistently strive for a high level of sales and service because we believe it is our duty to help our customers make the right investment in a hot tub, as well as learn how to properly protect that investment. In order to do so, we offer a one-of-a-kind informational service.
Pool School
When you're a first-time hot tub buyer, it can be difficult to know what to look for. It can also be confusing to learn how to properly maintain your hot tub once it's installed. We recognize this learning curve and we seek to ease the transition by offering the industry's first Pool School.
New hot tub owners can sign up for a one-hour certification course that will teach them about proper care and maintenance of their new hot tub. More specifically, new owners will learn about the five essential chemicals a hot tub needs, how to properly use these chemicals, why these chemicals are important, and how they function to keep your hot tub clean. Upon completion of the course, each customer receives a certificate and vital contact information for the most qualified service team in the industry.
Services
While we prefer to recommend the medically therapeutic benefits of MAAX Spas, our team is also Calgary's leading name in hot tub service, including tune-ups, moving, set-up, and installation of accessories on all makes and models of hot tubs, such as Jacuzzi, Beachcomber, Arctic, Polar, Dynasty, Bullfrog, and many more.
If you're unsure of your ability to properly care for your hot tub, we offer a variety of service packages that are designed to keep you enjoying your hot tub year round. At RnR Hot Tubs and Spas, we strive to make owning a hot tub as hassle-free as possible, and we remain available as a resource for all current and prospective customers. Give us a call at 1-403-203-0860, or stop into our showroom, to discuss your unique hot tubs needs today!