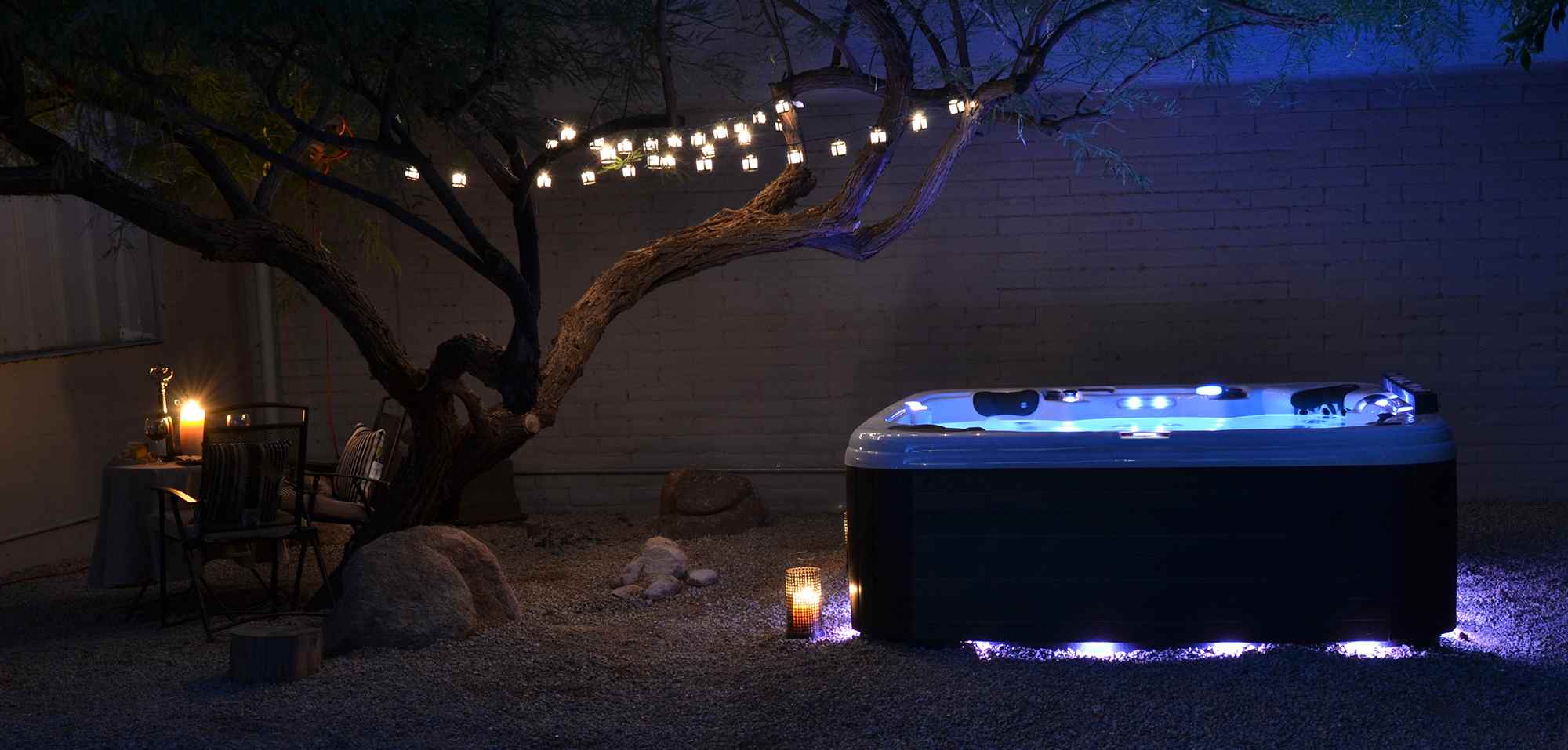 A hot tub can be used year-round; in the cool of a summer morning, late on a winter's eve, as a midday break in the spring and at dawn on a crisp fall day. No matter when you use it, a hot tub offers many benefits for your mental and physical health. But, when is the best time to buy a hot tub? When are the best deals available? Are there annual sales and seasonal promotions? When is it easiest to prepare, deliver and set up a spa? The following is some information on the best time to buy a hot tub.
Fall

is one of the most popular times to buy a hot tub. As temperatures cool people spend time on their deck or patio and soaking in a hot tub is inviting. Back to school brings rigid schedules and extracurricular activities. This added stress makes fall the perfect time to start a family routine of spending time in the hot tub, connecting and sharing the day's events. Fall is also a common time for dealers to have discounts and/or sales and offer special financing or free products and services. You'll have no difficulty with delivery and installation in autumn. 

Winter

is a great time to have a hot tub. Soaking for just a few minutes a day can help beat the winter blues and up your vitamin D uptake. It's a good way to keep kids engaged with the family during the evening hours, away from the tv and video games. The cold weather and frozen ground make delivery and installation more difficult but not impossible. Winter is also a good time to get a deal on a floor model as retailers are preparing for the end of the year and need room on the showroom floor for updated products from the manufacturer.

Spring

in Canada is the time people get outside and spruce up their backyard and/or patio area. A hot tub is great therapy for the aches and pains that come with spring yard work. Hot tub retailers often have spring deals to kick off the new season (financing offers, cash discounts, etc.) and they have plenty of inventory of new and updated models. Preparation, delivery and installation are easy in the spring. 

Summer

is when we spend the most time outdoors and have the most guests over to our homes. A hot tub is a great way to entertain on summer evenings. Just set the temperature a bit lower than usual for a comfortable soak. Delivery and installation are a snap in summer. Ask your local hot tub retailer what they have in stock and if there are any floor model discounts or special financing offers. 
The best time for you to buy a spa, may not be the best time for everyone. Every backyard, every budget and every customer is different. The best time to buy depends on your circumstances. It can be any time of the year! Feel relaxed and rejuvenated. Bring family and friends together. Buy a hot tub for your backyard. 
Thinking of purchasing a hot tub? Need a dealer that can provide information, training and advice? The experts at RnR Hot Tubs and Spas are here to help. With many hot tubs to choose from, and as a distributor of American Whirlpool and Vita Spa, we're the spa shop for you. Owned by service professionals with over 30 years of experience, we help make your hot tub purchase exceptional. Please call 403-203-0860 to set up an appointment.