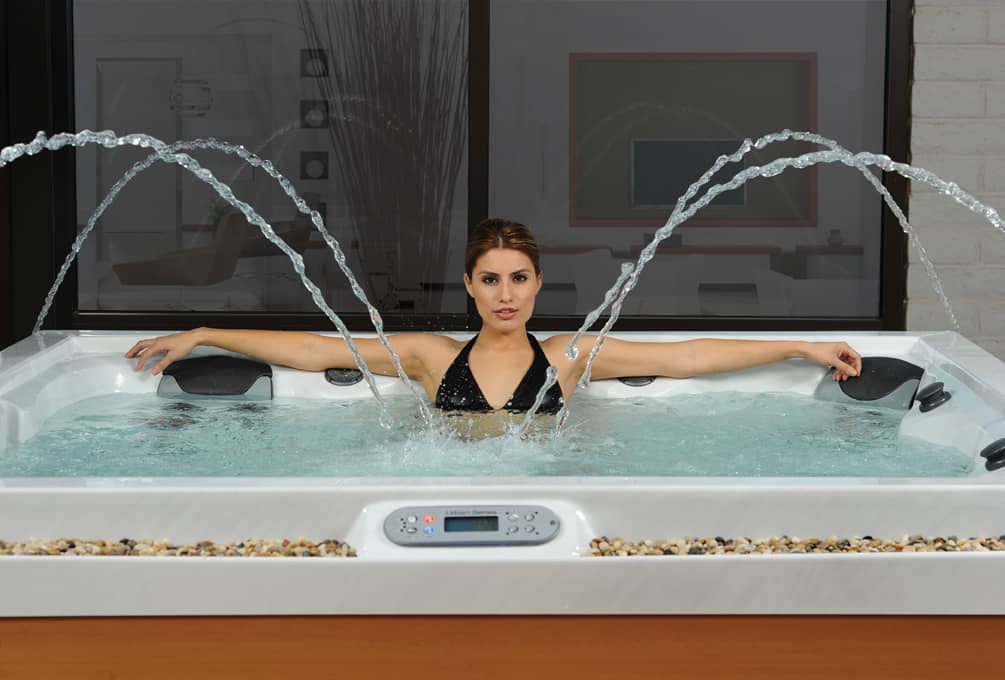 Buying your first hot tub is a big decision. Spas aren't the cheapest investment, and it can be hard to know what you want and like in a tub if you've never owned one before. Fortunately, the experts at RnR hot tubs are here to help! We want you to choose a great tub that is the perfect fit for your family and lifestyle, and here's how we make that happen.
Wet Test.

The first service we offer Calgarians is something we call the wet test. You wouldn't buy a car without test driving it first, and we don't think Canadians should be expected to buy a hot tub before they've actually had a soak in it. There are a lot of things to consider for your tub. How many people do you want to be able to seat? Do you want enough room to be able to exercise? Are the jets strong enough? When it comes to finding the right tub for you and your family, having a wet test is the only way to really know how a spa feels and whether its features will meet your needs.
50 Point Check Up.

Another free services we offer Calgarians is the 50 point check up. This holistic and thorough inspection provides Calgary spa owners with a free, comprehensive, preventative check up. That's because we believe in catching problems before they're problems. New hot tub under a week old, and you just want to make sure it's perfect? Call us! Looking to have an older tub inspected before the summer? Our team will carefully examine your spa and notify you of any potential problems.
Maax has been providing some of the best hot tubs for the past 45 years, and that's important. Hot tubs are long term investments, and they can require parts and servicing over the years you own it. That means you'll need a company that your hot tub professional is experienced with and who manufactures the parts they need to keep your spa maintained. Not only does Maax have the longevity and serviceability you need, they're also Canadian owned, offer excellent warranties, feature leading designs and technologies.
When choosing your first hot tub, we suggest going with a great brand that has been well respected and trusted for years. Make sure you try out the hot tub in a wet test. Make a list of everything you may want to do in your hot tub — from a neighbourhood party to exercising, decide whether the spa you're trying meets those needs. Finally, have a professional team perform a 50 point check up to make sure your hot tub is properly installed and in perfect condition. Want to learn more about choosing a tub? Call the experts at RnR Hot Tubs today!