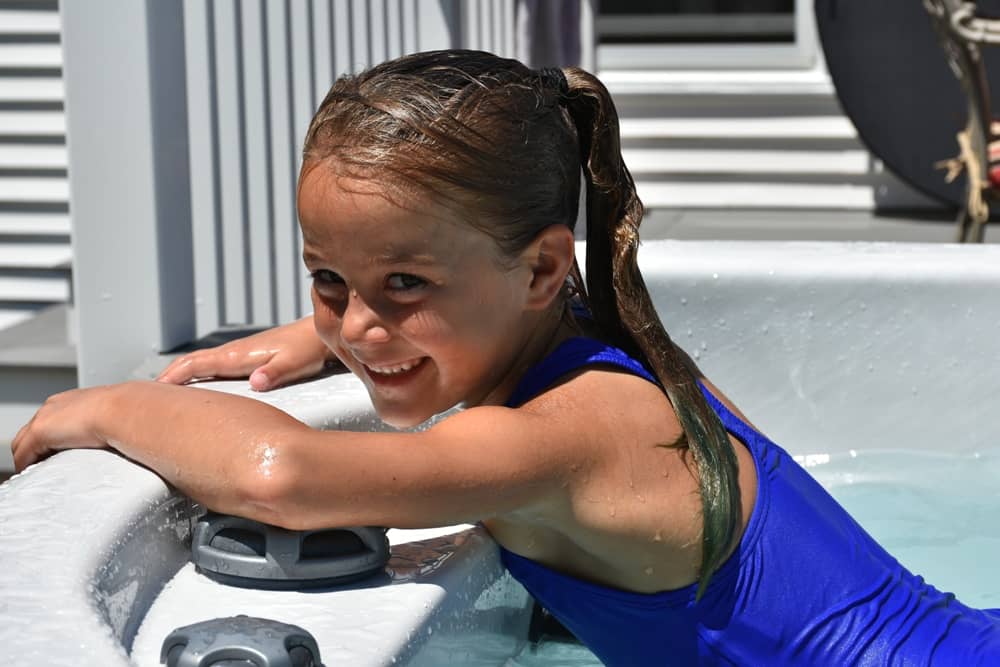 At RnR Hot Tubs and Spas, there are few things we appreciate more that a perfectly designed hot tub at a good price. We know that it can be hard to balance the budget and decide to take the plunge into hot tub ownership, so we want to showcase two of our favourite spas. These hot tubs offer a fantastic balance of design and value, so you'll be getting a spa that will meet your needs for several years and not cost an arm and a leg.
Vita Spas.
From small two-seater hot tubs to luxurious swim-spas, Vita Spas is a terrific Maax line that is viewed as synonymous with innovation and comfort. The wide selection of tubs found in this line reflects the variety of reasons Calgarian's choose to invest in a hot tub. Offering an amazing array of convenient technology and features, the Vita Spas line is here to help you to relax, exercise, or anything in between.
Grand.
One of the larger tubs in the vita spa line, the Grand offers comfortable seating for 6-7 people. This makes it perfect for Calgarian's with larger families or several friends. It features 53 jets and has numerous, fantastic options available. Cleanzone 1 and cleanzone 2 use ozone and UV light respectively to sterilize your hot tub. These two technologies are used around the world to clean drinking water, and together they destroy 99.9% of all bacteria, virus, and other microbes. You'll also enjoy the bluetooth stereo and wifi.
Envie.
Slightly smaller than the Grand, Envie offers seating for 6 people, but has one more jet at 54. What makes this tub different is it's luxurious lounger. Like the Grand, the Envie has options for cleanzone 1 and clean zone 2. Both of these hot tubs also come standard with a corrosion and weather-proof steel frame that is lightweight, durable, and built to handle winters in Canada. They feature the environmentally friendly, Thermo-Lock™ insulation system, which uses Maax's famous 'BlueMAAX' insulation — a recycled, natural fiber insulation that is free of chemical irritants.
Does it sounds like both the Grand and Envie are fantastic hot tubs, and we're not even sure which one we like best? You've caught us. We love almost every hot tub in the Vita Spa line up, and the Grand and Envie are just two of numerous great options. Which hot tub is best for you is going to depend on how large your family is, how many friends you have, and how much space is available. But even though we'd happily endorse any Vita Spa hot tub, we still strongly recommend doing a wet test — schedule yours today.