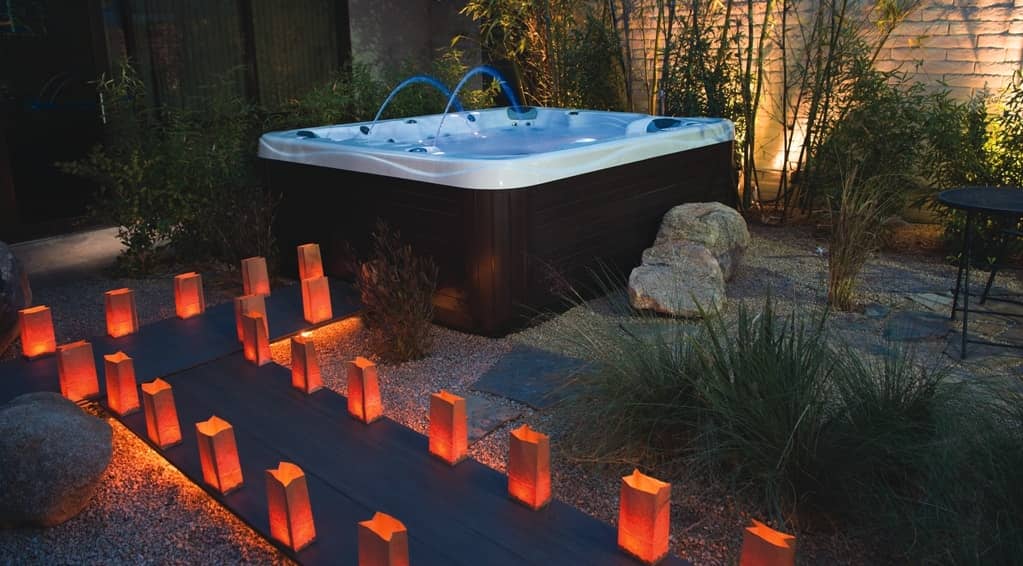 We don't want to point out the snow-covered-elephant in the room, but summer is quickly coming to a close. In a few short weeks, it'll be September. All the students will be back to school and business in Calgary will begin to perk up after the summer sleepiness. If you're not quite ready to let summer go, we suggest planning a hot tub party for the Labour Day long weekend in September. Here are some thing to keep in mind as you get started!
Send out the Invitations.
There are still a couple weeks until the end of August, but if you have a larger hot tub and want to invite numerous guests, it can be a good idea to send out the invites now. Many Calgarians plan end of summer events for the labour day long weekend, so you'll want to book your friends and family members before they make other plans. Once the invites are out, it's time to decide on a menu. The obvious option is a BBQ complemented with salads, corn on the cob, and watermelon. Make sure to include some vegetarian options if your guest list requires it.
Set the Right Mood.
Hot tub parties are all about having fun. That means making the right food, selecting the right music, and finding the right lights. One element of creating a great party that is often overlooked is the smell. We're not saying your backyard is stinky, but neighbourhood dogs and compost bins can leave something to be desired. We recommend Spazazz crystals to ensure your party is a success.
Made with all natural crystals, Spazazz allows you to transport your party from suburban backyard to a scrumptious oasis. Consider a destination blend, like Hawaii or NYC. Alternatively, why not escape with delicious scents like Grapefruit Orange, Pomegranate, or White Musk Vanilla Jasmine? With over 40 fragrances to choose from, you'll find the perfect one for your party.
Make Sure You Spa is Ready.
Creating a Hot Tub Party checklist? Make sure to add hot tub maintenance to the list. Before a party, it's a good idea to put in a fresh filter, and you'll want to make sure your hot tub's pH is perfectly balanced. Finally, you don't want to make your guests sick, so be extra careful with your spa's sanitation. If anything has been making odds noises or not working quite right, give our hot tub experts a call today. We'll schedule you in before the big party.
With your hot tub party on the horizon, it's time to make sure you have everything you need from RnR Hot Tubs. Our convenient online shop allows you to buy everything you need without leave the house. And if your order comes out to more than $150, we'll deliver it to you for free! Start shopping today to ensure you have everything you need before the party begins.