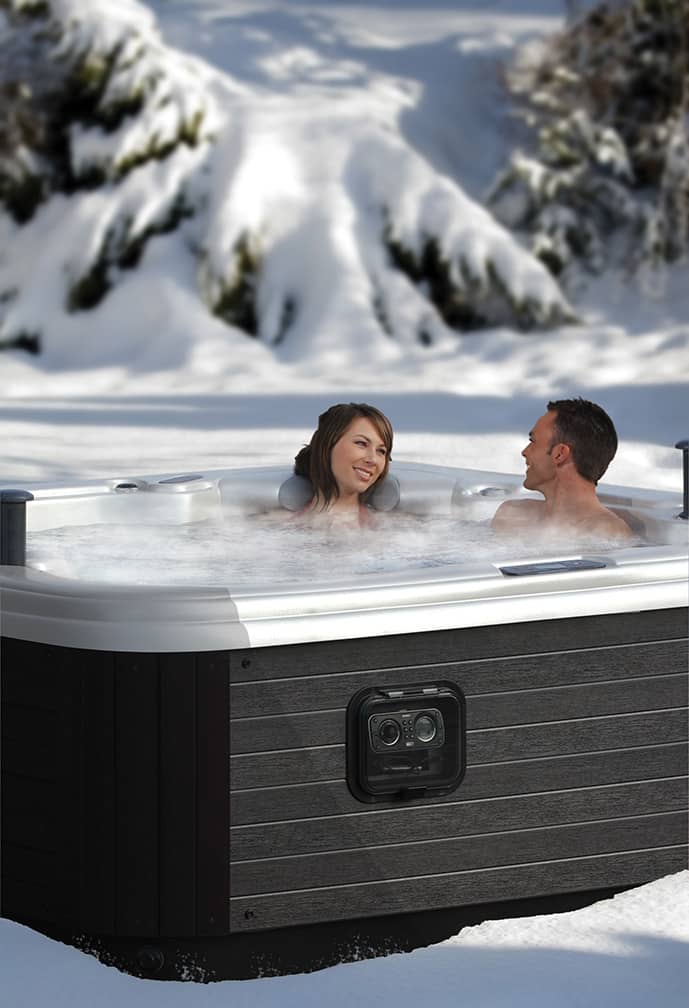 Now that winter has come around again, you might be planning to head out for some skiing, ice skating, or other winter activities. After a long, chilly day out, there's nothing quite like getting warm again and relaxing in your hot tub, so here are a few winter relaxation tips to get you feeling cozy and at ease.
Proper Winter Use
Firstly, let's do a recap of proper winter hot tub use. It goes without saying that your freeze protection system should always be on, but you should also be sure that your water level is adequately high at all times. Having a good backstock of chemicals and other maintenance supplies for the season is also advisable. Don't forget to inspect the condition of your cover! If you find that it is waterlogged or that the vinyl has begun to crack due to prolonged use, these are signs that it's time for a replacement.
Why Hot Tub After a Winter Activity?
There are a number of benefits to relaxing in your hot tub after exerting yourself in cold weather. It's good to get your blood flowing throughout your muscle tissue to avoid the soreness that often comes after extended periods of activity. This can be accompanied by some basic underwater stretching and leg massage. The buoyancy helps a lot to decrease tension on joints, not to mention the therapeutic effects of your jets! Winter hot tub use can also assist in fighting off a cold, as you'll be keeping your body temperature up and sweating out unfriendly toxins.
Tips and Considerations
If it's a particularly cold day, you might consider wearing a warm hat so that your body can retain more heat as you relax. The added pleasure of a warm beverage like hot cocoa can also work wonders. Just be sure to stay hydrated to account for the water you'll be losing as you sweat. Don't forget to keep the area around and leading to your hot tub as free of snow and other debris as possible. That chilly walk across the yard will be a lot easier with a clear path!
Excited about those cozy winter evenings in the hot tub? Want to make sure you're in good operating condition for the season? A 50 point inspection might be just what you need. To schedule a visit, or for more tips on winter hot tub enjoyment, give RnR a call at (403) 203-0860 today!