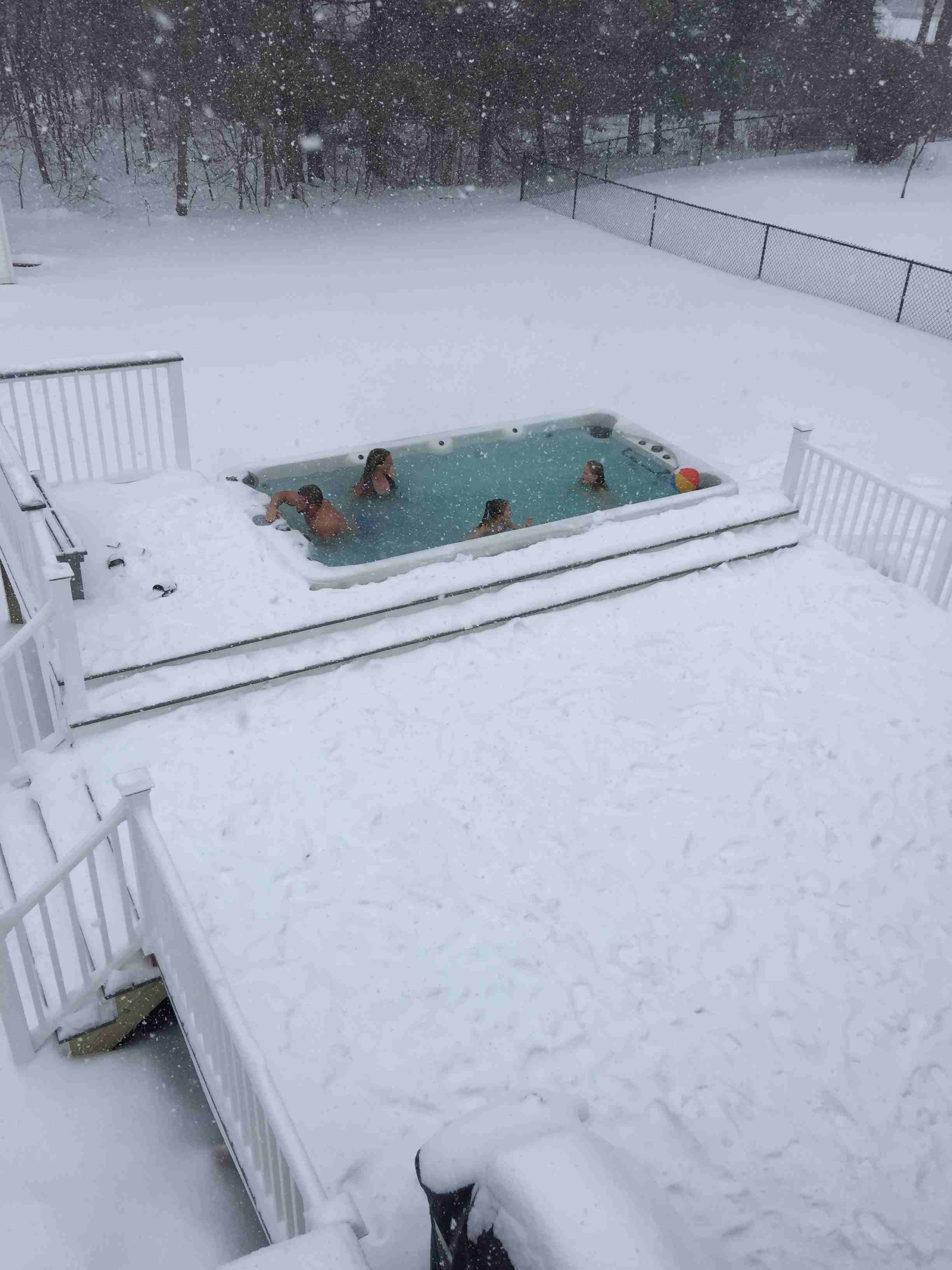 We meet many Calgarians who think that hot tubs are just for the summer time. But this couldn't be further from the truth! Albertan spa owners love using their hot tubs during the winter months, and you will too! Here are just a few reasons why hot tubs are a wonderful investment for the winter months.
Great Place to Soak All Winter.
If you're tired of the winter chill (and who isn't?), a hot tub can be a wonderful retreat during these cold months. There's just something about easing into the hot embrace of your spa that melts away your stress in one slow deep breath. Whether trying to relax and unwind more was one of your 2018 New Year's resolutions or you just want an oasis to get away from it all, we can't recommend a hot tub enough!
Don't Miss Out on the Fun.
Sure, outdoor hot tub parties with the barbeque and the kids playing in the sprinkler are a ton of fun, but summer doesn't have a monopoly on having a good time. If your hot tub is indoors, you can throw a party any time of year without any challenges, but an outdoor hot tub party during the winter is a great idea too. Don't let the weather hold you back! Winters can go on for 6 months or longer in Calgary, and having a hot tub can help you get the most out of the frosty nights.
Great Deals to Be Had This Time of Year.
Because so many Calgarians think of hot tubs as a summer thing, there are usually some really great deals to be found during the winter months. A savvy hot tub shopper may be able to snag the hot tub they've been eyeing for a particularly good price, or stay within their budget and get an even better spa than they'd first considered. RnR Hot Tubs and Spas, for example, has a 2017 Clearance Sale! There are many new and exciting 2018 MAAX Hot Tubs on their way, and we need to make room in our warehouse. These older (but still fabulous) models are a no brainer solution for getting an amazing hot tub at budget prices.
Have you been on the fence about a hot tub for a while now? Are you certain that you'd love to have one, but you haven't found the right time to commit? This January is the perfect time to get the hot tub you've been dreaming of. Why not come into RnR Hot Tubs and Spas today, and give the tub you're eyeing a wet test? It's the perfect test run for knowing if the spa you want is as good as it looks! Call us today.