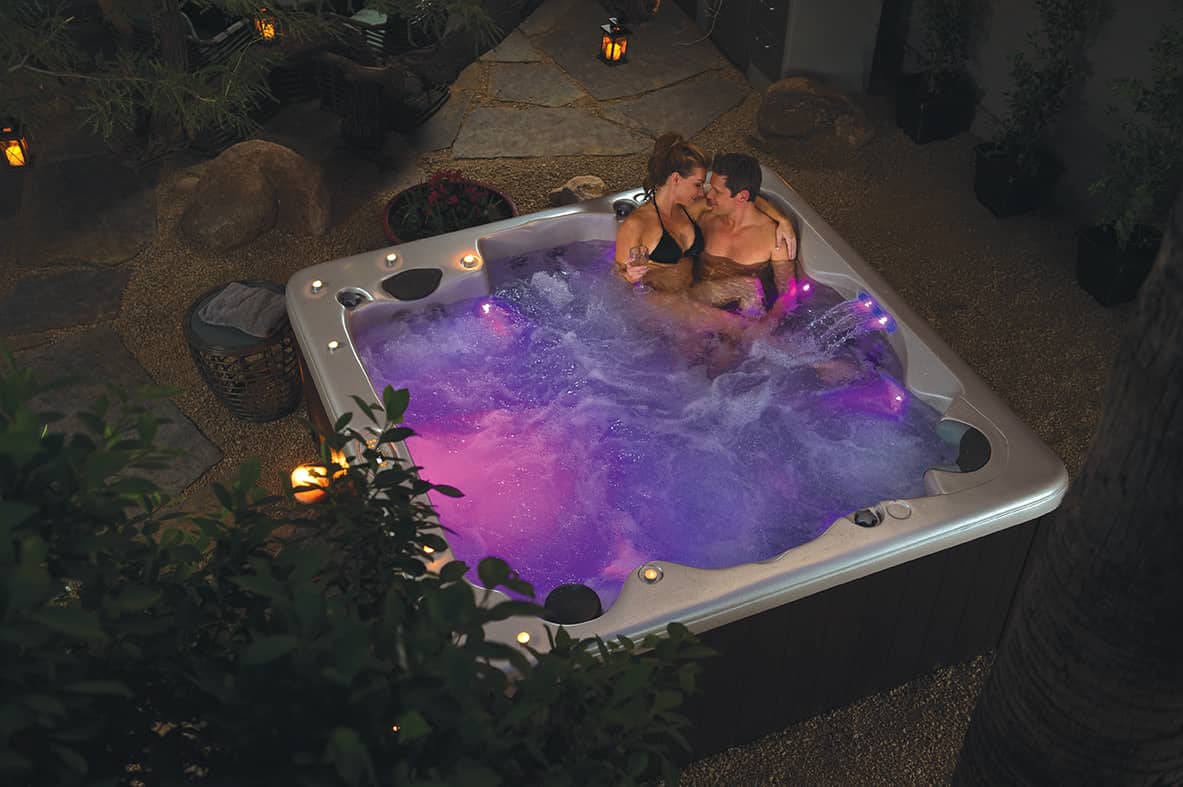 If you're like most Canadians, your New Year's Resolutions probably include something about getting fit, eating great, having less stress, and spending more time with your family. Unfortunately, most of us have the same resolutions every year because we never seem to manage to achieve them.
Here's how it seems to work for most of us. You can either go to the gym before work or after work. Anyone who suggests you get up at 5:30 in the morning so that you can go for a run should be committed into some sort of institution, so after work it is. You dream about all the wonderful, homemade food you're going to make during your commute to work. But on the commute back from work, the reality that you arrive home at 6PM half starved sets in, and it's only through an act of sheer adulthood that ice cream isn't the main course for supper. Harnessing that adult willpower, you struggle to throw something that's decently balanced together in under 10 minutes, and that makes you stressed out and grouchy, so you don't spend time with your family because you don't want to grump at anyone. Besides, you signed up for a course (which you hate) at a gym full of skinny, healthy people (who you also hate) which makes you feel even more frustrated. So three days later, you quit the gym and wave goodbye to all those sincere resolutions, and life goes on as it always has.
But perhaps instead of a gym membership, what you really need is a hot tub.
The MAAX collection 811 spa is a huge hot tub with a ton of foot space that offers enough room for one person to exercise or for the whole family to just relax together and chat. While we can't help you with serving delicious, homemade suppers, a hot tub can provide both a great place for you to exercise in the privacy of your own home and an ideal spot for cuddles and catching up with your family once you've finished working out. You'll cut out the round trip to the gym, so that means more time to just relax in the tub and soak away your stress as you hear about your kid's day. Relaxing in the hot tub before bed will also help to take you away from your computer screen and make it easier for everyone to fall asleep.
Exercise spas are a particular good solution for Calgarians who struggle with arthritis, mobility challenges, or who just don't feel comfortable at a gym. The water supports a lot of your weight, which makes your exercise low impact and unlikely to inflame sore joints. However, water is also really heavy and provides built-in resistance and challenge as you workout in your spa.
Getting healthy means making time to stay fit, time to unwind, and time to just be with your family. Your hot tub can quickly become the centre of your family life by being a great tool for meeting all of those needs.
Make 2018 the year you finally succeed in your resolutions. Investing in the right hot tub can make it happen. Bring your concerns, priorities, and budget to the experts at RnR Hot Tubs and Spas, and we'll help you to find the right tub for your family and goals. Everyone at RnR would like to wish you a Happy New Year and the best of luck with your resolutions for 2018!